Railway Corrosion in India
Home to 17% of the world's population, India's economic expansion and infrastructure growth presents enormous opportunity for increasing the country's per capita zinc consumption.
In most areas of the world, railroad tracks are replaced due to mechanical wear, but in India, they are subject to premature failure due to corrosion.  This is a costly and preventable expense and IZA is working with the Ministry of Railways to demonstrate the effectiveness of zinc coatings for controlling corrosion.  One such program is a demonstration trial using thermal sprayed zinc to prevent corrosion of the rail support webs.  The trial has recently concluded and results showed significant improvement in rail life with thermal spraying, and it is expected the railways will move for system-wide adoption of thermal sprayed rails.
Corroded tracks may have caused Kanpur tragedy: Safety Chief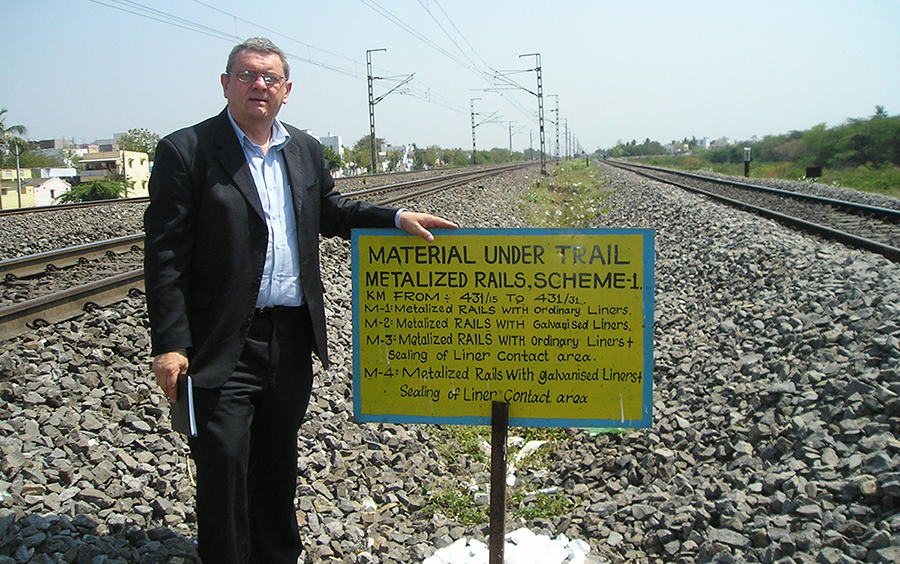 In addition to thermal spray, India is undertaking a massive rail station refurbishment program and IZA continues its work with the Ministry to educate them on the importance of specifying galvanizing to protect and extend the life of the steel signs, poles and ancillary structures.
IZA has also launched an education and outreach program aimed at non-railway projects including pedestrian and vehicle bridges, sign supports, safety barriers and fencing and steel culverts for drainage control.  This is being addressed by hosting technology seminars to specifying agencies, offering presentations and info exhibits at construction industry events, and launching a galvanized rebar focus group.